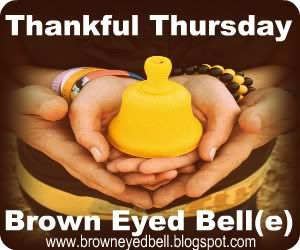 This week I am thankful for:
♥ busy weeks. so I can appreciate the less busy weeks more.
♥ being able to afford the dental care that I need. My insurance didn't cover much of the work I needed yesterday, and while I had to walk out putting $1500 on a care credit card, I WILL get that paid off in the next 6 months, while it's interest free.
♥ hang out time with
DaisyJo
this week. We saw each other not once, but
twice
this week! Um, yes please! need more hang out time. I love this girl! :)
♥ my team settling on what to do to raise money at the actual Relay for Life event. We are going to have a photobooth. :)
♥ that I got to attend another WWE event with my Dad. I grew up Daddy's Girl and Daddy watched wrestling, so I did too. I will never forget a story my mom told me once. When I was two years old, she left my father. She had no where to stay, so she went to a half way house. Well, come Saturday morning, as people sat around a TV hanging out, my toddler self walked up to the TV, and changed the channels until wrestling came on. I knew even then that Daddy and I watched wrestling together. In 2008 I attended Wrestlemania in Orlando with my Dad. THAT WAS AMAZING! I am not into wrestling anymore, as the stars I once idolized don't really wrestle much anymore. BUT, attending the event was still cool, and I know my Dad enjoyed it.
♥ Bake sale was a success at work. We raised a little over $50 for the Relay and SPCA.
♥ My husband. I don't say that often enough. I hope HE knows how thankful I am. I am currently munching on some Godiva Dark Chocolate that he surprised me with, because he knew I needed it :D
♥ that I can publish a blog post with just words and not feel shame or not good enough because I didn't dress it up with a ton of photo's. Don't get me wrong, photo's are good, I know you all like photo's, BUT, I am happy that sometimes I can just type my little heart out and that be it. Just written words. Like today's post! Well, besides my link up pic of course. Haha.
I am also linking up with some other thankful thursday friends this week. :)
What about you ladies and gents? What are YOU thankful for?